Why buy a recycled safety cap?
Eco-Recycled Safety Caps: An Ideal Solution for the Industrial Sector.
Companies in the industry are always looking for ways to improve their image and environmental empathy without compromising worker safety. That's where eco-recycled safety caps come in.
Eco-Recycled Safety Caps are made from recycled and eco-friendly materials, allowing them to offer maximum protection while being environmentally friendly. They are also designed to be comfortable and durable, making them an optimal solution for businesses in the industrial sector.
The eco-recycled safety caps are available in two colors to match company branding and employee personalities. They are designed to be easy to maintain and can be cleaned and reused over and over again, resulting in significant cost savings for the company.
Finally, eco-recycled safety caps are a great way for companies in the industry to show their commitment to a safer and more sustainable environment.
In conclusion, eco-recycled safety caps are an ideal solution for companies in the industrial sector looking to improve their image and environmental empathy while maintaining a high level of safety.
What is the current waste load?

For information, 2 billion tons of solid waste were produced this year 2022.
Indeed, our way of life and more precisely our consumption has strongly increased these last years.
In addition, the greenhouse gas emissions of the textile industry amount to about 4 billion tons ofCO2 . This amount is related to the creation of textiles, including safety caps.
We therefore observe a mass of waste produced that continues to increase.
What is the manufacturing process of our recycled caps?
For the creation of the textile of the latter, the process is simple. To begin with, bottles are emptied, washed and sorted. They are then crushed into granules. This material or fiber obtained is called rPET (Recycled Polyterephthalate of EThylene) and is composed mainly of polyester.
These recycled fibers are comparable to virgin fibers. Indeed, they are very resistant and just as qualitative.
This process allows us to responsibly manufacture and design our safety caps.

Recycling as a whole, now commonplace for all those concerned about the future of waste, is beneficial on many levels.
Buying recycled products like our Eco Recycle safety cap would allow :
Reduced energy consumption by not creating a new cap
Considerable reduction of pollutant emissions
Provide economic support as the recycling industry generates jobs
To contribute to the preservation of water and air
To limit the amount of energy used
To participate in a responsible production
Where can I find a responsible ECO safety cap?
What are the characteristics of the SURFLEX® ECO safety cap?
Our eco-friendly Surflex® safety caps are first of all certified by the standard
EN 812/A1
to protect the wearer's head from shocks.
Of course, they are made from recycled textiles and are certified by
Global Recycle Standard
.
Our safety caps are of
French design
they have
an elastic band for a better
for a better hold of the head,
side vents
,
an anti-sweat band
and finally have
a water-repellent material
.
This model is offered in navy

blue

and black.

The government, as you surely know, tends to change our consumption pattern from a linear economy to a circular economy in order to reduce the production of new products to preserve our natural resources.
To find all the regulations/laws on anti-waste that are and will be in force, I invite you to visit the government website.


What is grs certification?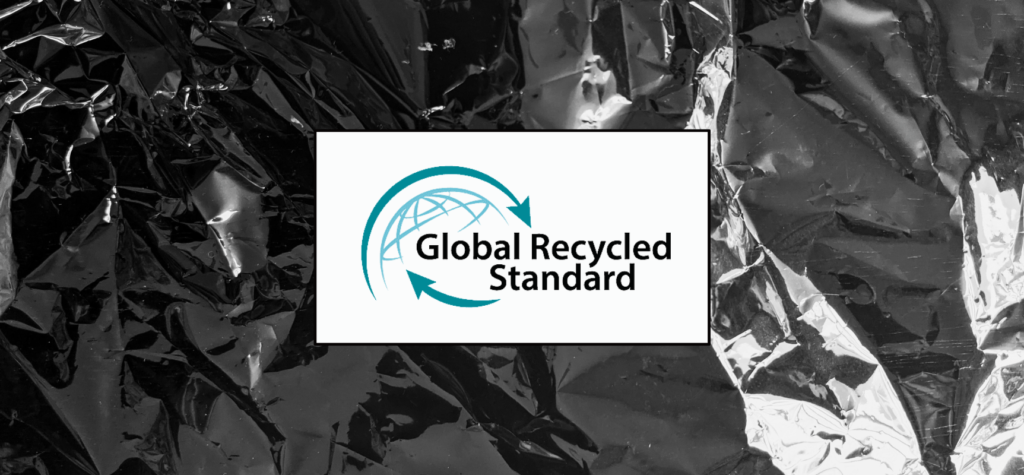 What are the guarantees of being GRS certified?
The primary long-term goal is to completely replace the production of virgin material products in order to opt for a manufacturing process using recycled materials.
The guarantees are therefore :
Reduction of the negative environmental impact
The consideration of the human factor in the production principle
Increasing recycled content in products
Knowledge of the source of the materials
The principle of commitment on the part of the company and third-party companies
Transparent communication
How to obtain the label?
The GRS label is for textile companies like Surflex® that want to promote their finished or semi-finished products made from recycled materials like our Eco Recycle safety caps.
The product must contain at least 50% recycled material to be certified by an independent certification body.
What are the environmental principles?
The company must respect a certain number of criteria such as :
– Control of water consumption, energy consumption and greenhouse gas emissions
– The control of wastewater
– The implementation of a waste management system
– Limit the production of chemicals
What are the social principles?
The company must respect a certain number of criteria such as :
– The implementation of a social responsibility policy
– The prohibition of forced and child labor
– The prohibition of all forms of discrimination, harassment and abuse
– Freedom of association
– Ensure the health and safety of workers
– Verification of employment contracts and salaries