Protective caps EN 812 Surflex
Bump caps manufacturer since 1993
The EN 812: 2012 protective caps are designed toprotect the head workers at their workplace. A non-protection with PPE generally causes mostly head trauma. Our goal is to avoid this type of accident in the workplace.
Standardized EN 812 and
European certification (CE).
Secure bump capsfor optimal protection (side, front and rear).
Lightweight so as not to feel any pressure on the skull.
Anti-shock thanks to its
ABS shell.
Side ventilation
for a feeling of freshness.
Bandsself-reflective
in order to be visible day and night.
Water-repellent to keep you dry in humid environments or in rainy weather.
One size adjustable
to all body types.
Breathable
thanks to the 360 ° anti-sweat band.
The EN 812 Surflex protective caps are made up of two parts:

The textile part :

Created either from polyester or from polyester / cotton, our caps are designed in France. The design of our cap models is designed to meet the needs of our customers.

The security part

: the protective ABS shell (

Acrylonitrile Butadiene Styrene) which is a thermoplastic polymer with the characteristic of being impact resistant.
This ABS shell easy to recycle and show a impact resistance up to -40 ° C.

In order to make the wearing of the anti-bump cap More comfortable , we have integrated an EVA foam ( Ethylene Vinyl Acetate) to improve well-being while further protecting the head.
The Surflex bump cap is designed and optimized by the Surflex team in order to guarantee the user protection. It is studied in order to create a subtle blend of comfort and aesthetics while maintaining maximum security.
Indeed, the ABS protective shell is rigid on the top, on the back and on the sides of the head to prevent any type of shock that may occur in the workplace.
All this is possible thanks to quality materials tested and approved by our customers .
A cap for all types of activity sectors, which meets every need and which adapts to the wearer's working conditions.

Working with Surflex is the guarantee of quality service.
We have a stock available in France which allows us to be more responsive and offers the possibility of rapid delivery to our customers nationally and internationally.
In the aeronautical professions and aviation, PPE is found in various positions such as: fuel supply, hold baggage management, baggage delivery, engine and machine repairs, work at height and in small spaces confined. It is important to protect your head from dangers.
Become compulsory in shipyard , the protective equipment is present to secure. If a technician or other worker refuses to wear PPE, he is liable to a refusal from the site to let him work.
To work whether on railway tracks, machines or trains themselves, employers have an obligation provide their employees with protection to avoid any risk of an incident.
A head protection with head PPE EN 812 standards is necessary for certain missions such as the handling of loading of trucks and containers as well as the palletizing and stacking of pallets at height in logistics warehouses.
Most of industrial trades require the wearing of protective caps. Operators, technicians, the maintenance department, consultants and production managers must be protected against the risk of injury related to their jobs.
In difficult building trades, dangers are everywhere. It is necessary to differentiate between the activities requiring the wearing of the compulsory hard hat ( EN 397 standard ) and wearing a bump cap (Standard EN 812). Some examples of missions for which the safety cap is essential: stationary sites, architecture, carpentry, masonry, garden center, painting, etc.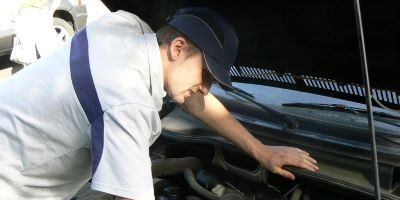 auto body mechanic, mechanics, welders, technicians, mechanics, are trades for which PPE are essential in order to mitigate the risks of injuries, cuts, lacerations and falls. Surflex offers you certified protective caps that meet your expectations and your industry.
Our safety caps do not contain any metallic substance. This is why Surflex bump caps are ideal for ensuring protection against bumps and scratches due to tight spaces. Our lighting systems are highly recommended and appreciated by our customers in the electrical field. This head protection can avoid major injuries .